TOYOTA AVALON HYBRID
There's never been another car like it. The
all-new Toyota Avalon Hybrid
at Toyota of Brookfield, is a total reimagination of the large flagship sedan from Toyota. Now in its fifth generation, it continues a tradition of comfort, luxury, performance and reliability, with the exciting addition of a Gasoline-Electric Hybrid powertrain all wrapped up in a contemporary package. Our Toyota of Brookfield sales professionals will be happy to help you find the Avalon Hybrid of your dreams.
HY-STYLE
Built in the U.S.A., the Toyota Avalon Hybrid is the result of years of Hybrid-powered expertise that has resulted in one of the cushiest hybrid-powered vehicles on the road today. It is built using the Toyota New Global Architecture (TNGA) platform shared throughout the Toyota family of vehicles. Powered by the Toyota Hybrid Powertrain System (THS II), the Avalon Hybrid is a delicious mix of luxury and efficiency at the same time.
COMPLETELY RE-DESIGNED AVALON
The fifth generation Toyota Avalon Hybrid looks better than ever after a complete makeover by company designers at Toyota's Calty Design Research Center. Designed with Authenticity and Exhilaration in mind, the new Avalon Hybrid shows its style in XLE, Limited and XSE grades.
Designed to delight and excite, the new Toyota Avalon Hybrid will enthrall buyers inside and out. But just wait until they are behind the wheel of the new Avalon Hybrid. Designed with a driver in mind, it goes further, offering an invigorating experience along with spacious accommodations for both passengers and their cargo.
From first glance of the new Toyota Avalon HV, it's clear this
mid-sized Toyota sedan
is an elegant mover. Keyed-off by available LED projector headlights that speak to Avalon HV's elegance and sporting refinement, while the new modern grille is designed to slice through the air, providing engine room cooling and wind cheating aerodynamic "air curtains" over the front wheels. Along the side flanks, chiseled character lines tie the front and rear portions of the Avalon HV together.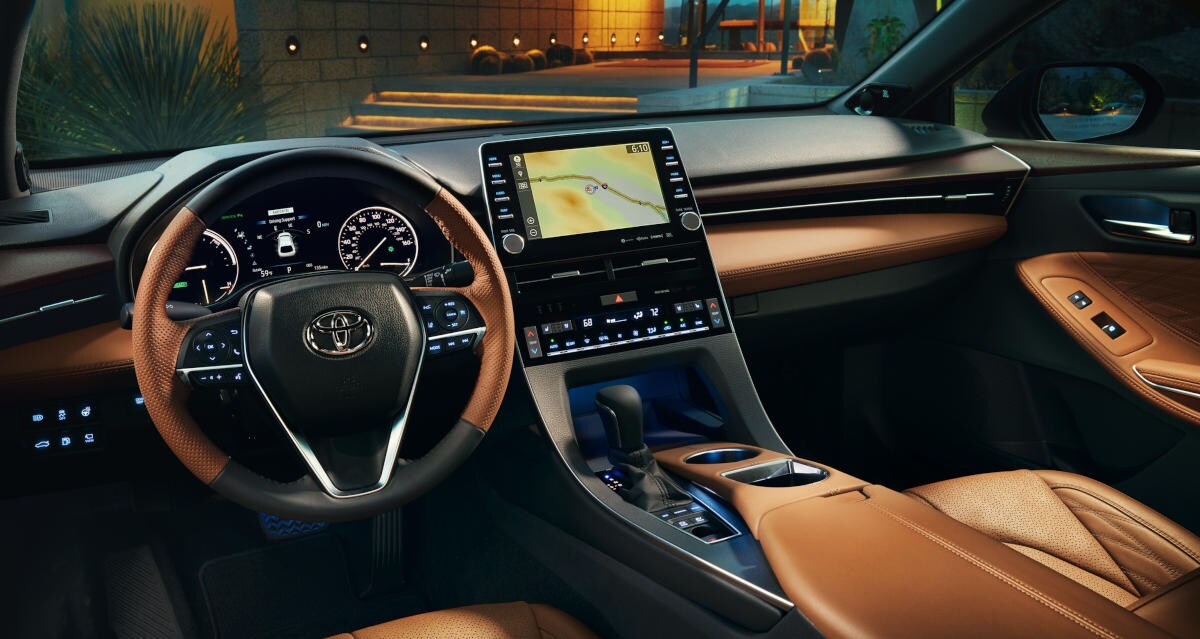 SOURCED WOODS, SOPHISTICATED ELEGANCE.
Driver and passengers entering the new Toyota Avalon HV will be surprised at the sophisticated elegance visible within. Yamaha-sourced wood, from the famous maker of pianos, guitars, not to mention motorcycles, trim the interior, while highly-bolstered front seats define a cocoon that lays out all controls within arm's reach of driver and passenger. A nine-inch multimedia screen displays audio and navigation controls and integrates the Avalon's climate control system. An expansive rear seat helps to swallow passengers, whole. Not really, but allow us some artistic license here, please.
From the gauges, Avalon hybrid vehicles include a seven-inch screen with a Hybrid System Indicator showing regeneration status while in CHG, ECO or PWR, all within real time.
From an audio standpoint, the Avalon does not disappoint. A JBL performance audio system is on tap for Limited and Touring grades, while those seeking just a little more from their sound, can take advantage of an ear-drum popping 1200-watt system tailored by JBL. Sporting 14 speakers and tuned for 7.1 Surround Sound, it includes four JBL Horn Tweeters, a 12-channel Class D amplifier and an array of 3-, 5-, 6- and 10-inch speakers located throughout the cabin.
UNDER THE HOOD
Motivation for the Toyota Avalon HV with its 215 horsepower 2.5-liter Dynamic Force four-cylinder Toyota Hybrid System II powerplant with 650-volt electric motor (A25A-FXS) and a continuously variable transmission (CVT). And you'll be driving a rarity: The Avalon HV, available at Toyota of Brookfield, continues to be the only full hybrid vehicle in the segment.
Think about it: Where else can you get stellar fuel economy to the tune of 43 mpg city / 44 mpg highway/ 44 mpg combined? Those are unheard of numbers in the luxury mid-sized segment!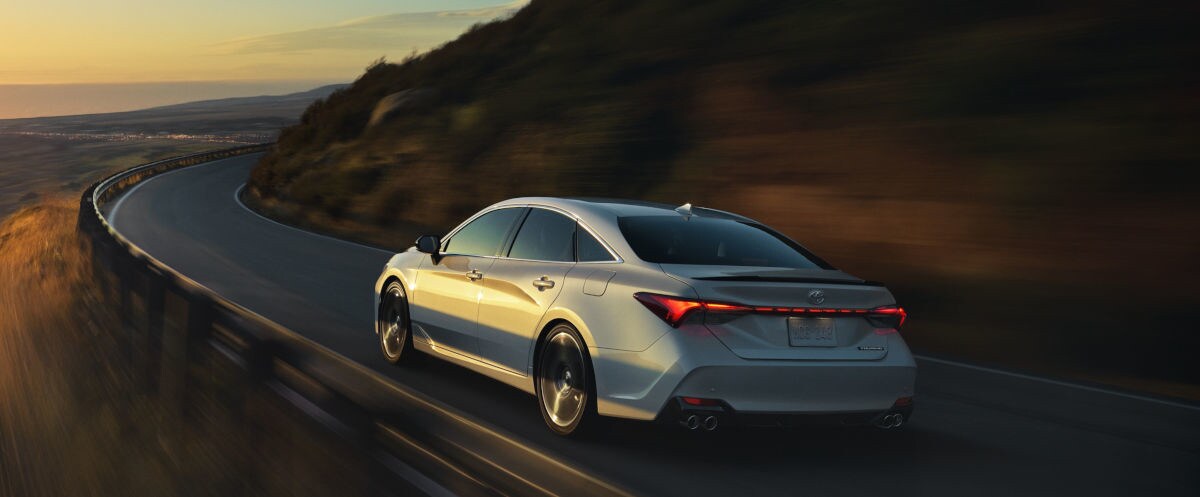 By now, we are sure you are wondering how to get your hands on a new Toyota Avalon HV. Browse the inventory at Toyota of Brookfield, WI, below and then call our Avalon HV experts to arrange for a test drive today AT
(262) 671-3608.