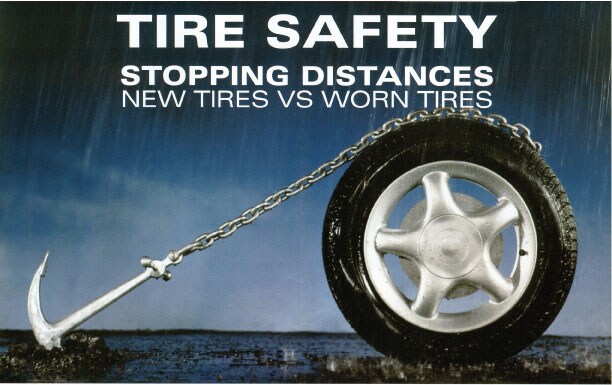 The brakes on your vehicle help slow the rotation of your tires, but the only thing that is actually going to stop 
your vehicle is the grip of your tires' tread on the road.
Here are the actual stopping distances based on a vehicle traveling at 70 MPH.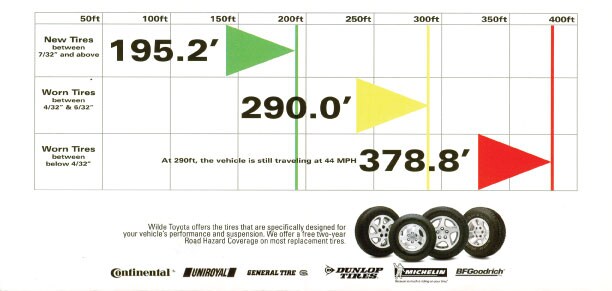 WHEN TO REPLACE YOUR TIRES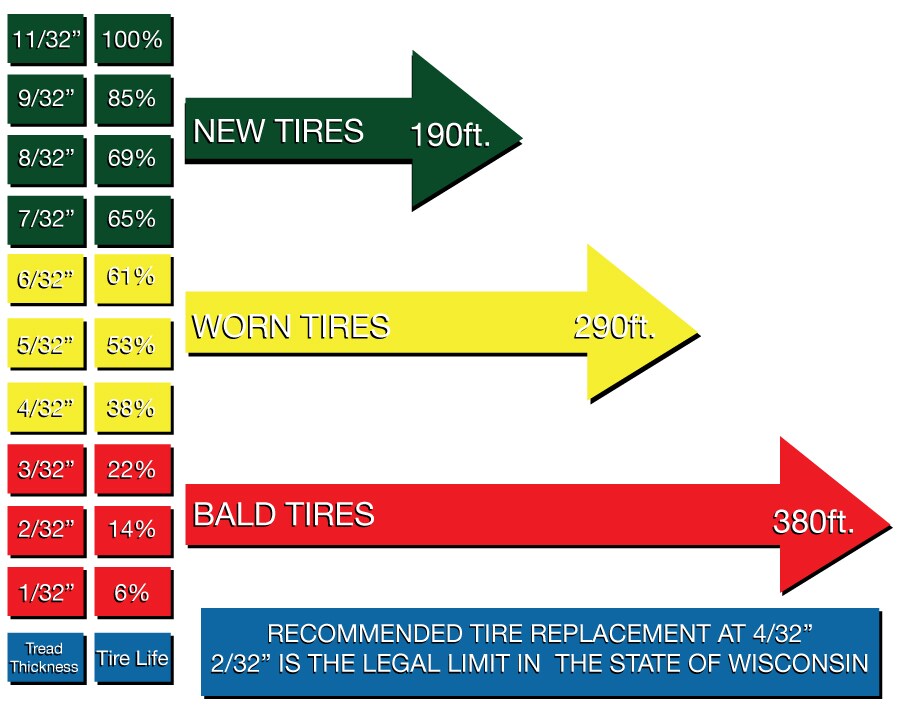 Here at TOYOTA OF BROOKFIELD we will help to keep you informed of when that needs to happen. With the help of technology like, 
TreadSpec™ we inspect your tires the moment you drive into our service department. You will receive a 
sheet similar to the images below, that will tell you if your vehicle's alignment is in order, and if your tires are in good 
shape, or in need of replacement.